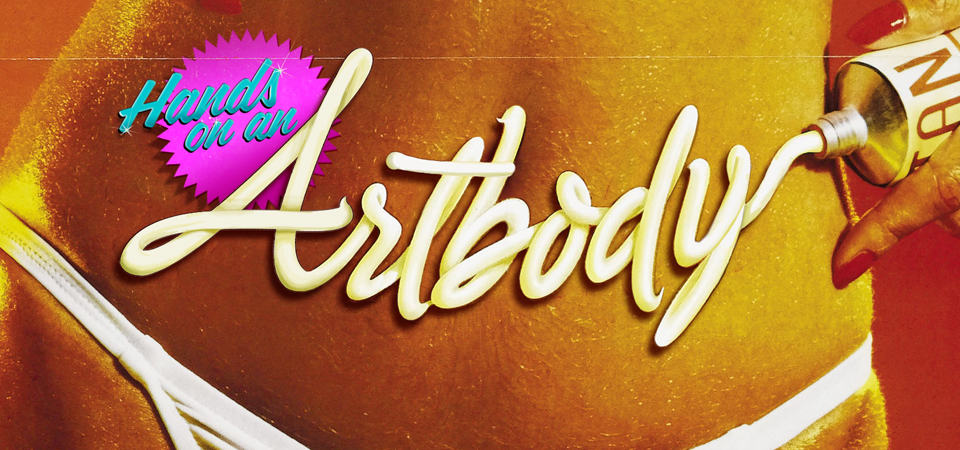 Installation Shots
Event Candids
Exhibition: May 12th-26th
Reception: May 19th 2012, 6pm – ???
Gallery hours: By Appointment
HOMECOMING! presents the one-night competitive art acquisition "Hands on an Art Body."
On May 19th at 6pm at Oliver Francis Gallery, HOMECOMING! will offer its blue-chip collection of contemporary artworks to the public so to explore the intrinsic value of art within the context of competition.
Inspired by the film "Hands on a Hard Body", where twenty-four contestants compete in an endurance/sleep deprivation contest in order to win a brand new Nissan Hardbody truck, attendees are invited to place their hands on any work they desire on display within the gallery and remain with it throughout the evening. The last participant left in contact with the piece at the end of the night acquires the work at the end of the exhibition. The participants will endure bizarre installation, social deprivation, and artwork that is designed to resist the contact of the viewer.
A pre-reception viewing of the work up for grabs will be May 12th – 18th by appointment and the night of the reception at 6pm for three hours before the start of the competition at 9pm. During this time, those wanting to compete for work in the show will need to register and be briefed before the 9pm start. Referees, coaches and cocktail waitresses will be on-hand to mediate and assist contestants. The competition will continue until each work is left in contact with one triumphant contestant, be it hours, days or weeks.
"Hands on an Art Body" explores the object/viewer relationship and evaluates the culture of ownership and value within the context of the art economy, collectors, auctions and competition. Amplified since the era of mechanical reproduction and modern social connectivity, the art object has enjoyed a level of mythos imbued upon it through insurable values, condition reports, guarded display, and published auction results. This stands to compete with the value of the object's original artistic statement, not often connected to its trophy status and lost in the shadow of its provenance.
"Hands on an Art Body" creates a platform where the included work is only allowed to function as an "art object" when in contact with its prospective owner. The relationship between the viewer and the object is no longer exclusive but essential. The show's closing acquisition ceremony becomes less social ritual and more spectacle, as ownership of a given work is not measured by monetary capacity, but by sheer will and determination. The show's system of acquisition would seemingly decommodify the object through constant contact while at the same time activating its purpose and commodifying it though competition for its possession.
Hands on an Art Body is organized by the experimental art collective HOMECOMING! based in Fort Worth, Texas.
Oliver Francis Gallery is located at 209 South Peak St. in Dallas, Texas.
The closing reception and participatory acquisition of work will be Saturday May 19th starting at 6 pm. Show previews will be arranged by appointment only between May 12th and May 26th.