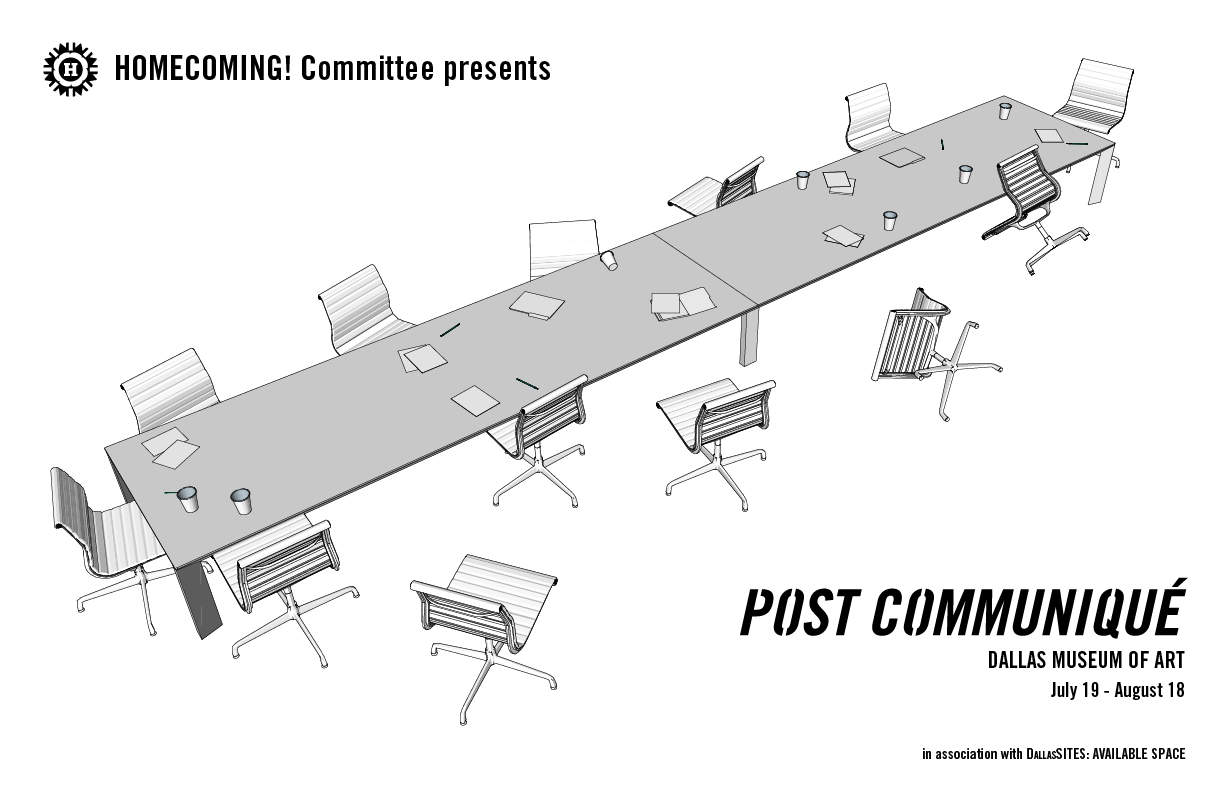 HOMECOMING! is proud to be included in the Dallas Museum of Art's month-long experimental project Available Space from July 19 through August 18, 2013. Viewed as a companion to the historical exhibition DallasSITES, Available Space aims at foregrounding the current state of contemporary art in North Texas by tapping select artists, curators, collectives, and art educators from the community to program unique and innovative projects in the DMA's contemporary art galleries. This aspect of the exhibition will be multifaceted, with galleries dedicated to video, performance, education, and artist-led workshops. Programming for the space will be dynamic and will change over the course of the month, allowing visitors new ways to engage with the space each time they visit.
Trust being one of the foremost characteristics the visitor applies to the institution, HOMECOMING! will create media, art objects and information that blur lines between historical fact and fictitious narrative over the course of the exhibition. This "propaganda" will serve to provoke the audience's questioning of truth and history as presented within both museum spaces and greater social contexts.
The success of the installation is stringent upon viewer experience. The installation and its related materials are meant to generate interaction. Ultimately the space will serve as an active head quarters or nerve center, utilizing performance and production to keep the exhibition in a constant state of flux.